Being Unspecific is Stifling Your Revenue

I think the 15th Nation newsletter (from the folks at Boomer/next) is witty, insightful and, sometimes, downright fun. I don't personally know the team and that may not be their intention. (So, Barry, if you or anyone else in your group ever happen to read this, my apologies if that is true.)
The whole reason I mention them is for an article they just published on age-agnostic advertising. As it relates to our market, that means creating marketing that is not specific to the 50+ demographic.
In case you've been busy or haven't been listening, don't do that.
Insight
Your best customers aren't going to know you're talking to them. They also will not feel like you are aligned or in-tune with them. Which, if they somehow get in the door, is going to affect if they purchase.
It also will affect how much they are willing to spend.
Quite frankly, if you're not being specific in your company … that you serve specific customers, solve specific problems and get them specific results,, that's probably the root of why your revenue isn't where you'd like it to be.
It goes beyond getting older customers in the door, too. The mindset it takes to market to them in a way that they can warm up to, is also what it takes to align how you do what you do so you can keep them.
Meaning, if you're going to create a customer experience worth talking about, you've got to be in alignment with them.
Action
Know your best customers and do the most and best for those people. Your offering, education, marketing, sales … get it all focused on those people that are right for your company.
Honestly, getting your mind and company aligned with the right customers … doing it right … takes knowledge and experience. If you are tired of the lackluster revenue and are ready to invest in effort that drives revenue, get in contact with me.
In the meantime, take small steps. Start with one peice of marketing or one process in your company.
Don't use the word 'old', 'elderly', etc. This may seem like a no-brainer, but you'd be surprised.
For the record, the future isn't 'when they're old'. Rather, 'later in life' or something similar.
Don't focus on detriments; focus on possibilities, goals and dreams. (Those are results, by the way.)
Most of all … talk to them like you want to be talked to. These aren't people who will warm up to platitudes. Be respectful, but don't sugar coat. Be upfront and honest, while sharing knowledge and advice.
Show them the path to solving their problems or achieving the goals they have. They'll naturally figure out you can help them do it.
---
Are You Being Like a Garbage Collector?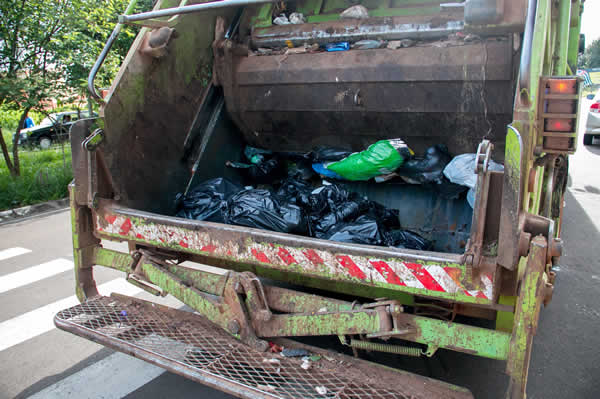 I just had someone subscribe to my email list from a garbage collection service. I mean literally just a minute ago while I was writing this email.
How hungry must this company be to looking for ideas to improve their revenue with the 50+ demographic?
Which, really pumps me up! Here's the thing …
Garbage collection is a low-glam service. I'm not being critical; just honest. The truth is, this is not a 'sexy' business.
It also isn't one that you would think screams, "Choose us! We have an amazing customer experience."
People think garbage collection is mundane, behind the scenes or distasteful.
And, that just fuels more opportunity to WOW people. In the case of older customers …
Insight
You have regular contact with people, which means you have opportunities to talk with them from time to time, to build relationships or show you care. Just by virtue of your work, you get to see things others don't.
Which, also can lead to you having knowledge of the specific situations your customers are in; quite frankly, who has a need that maybe no one knows about.
Which, in all seriousness, is a one-way ticket to becoming a star for your customers … if you choose to take advantage of the opportunity.
Action
Don't think you can have enough influence on your customers to create raving fans? I adamantly disagree. Here are some examples that support my viewpoint.
If you want help navigating how to take your company to the next level (or go from doing well to dominating your local market), let me know.
---
A new program by Mark Hager to help you get you aligned with the best customers over 50, so you can maximize revenue and build a stronger financial future.