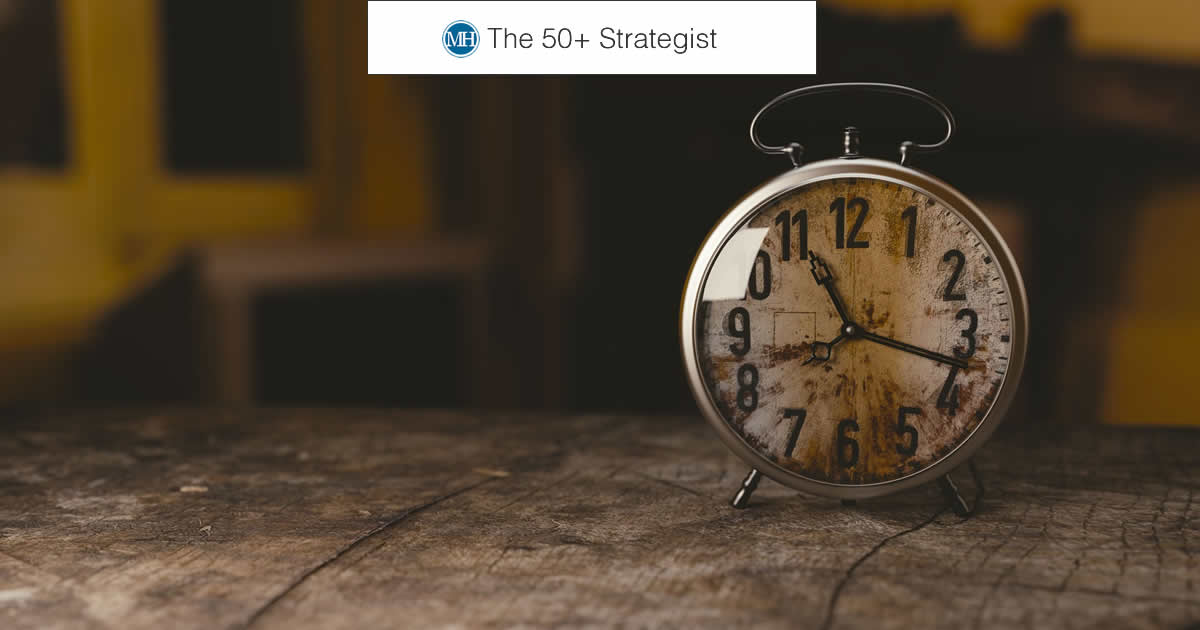 Are you in search of a word that we can use for "old"? A lot of people are. That article goes into great detail about why we need a better way to talk about aging. And, though it is true in many situations we need a more respectful and caring approach to it,
I think many of the conversations going on about how we view or talk about aging are counterproductive for small business owners.
Not because you shouldn't be respectful and value the people you are serving. But, as with many other things in our society, it could be a distraction from the things you should be focused on.
From the article – "Language matters: We need a term that aging people can embrace."
I will go out on a limb and say that most older adults who don't want to be called "senior", "old", "elderly", etc. to their faces. (And, for good reasons.) Which, you probably already know.
Some of those people are staunch advocates of the anti-ageism movement. But, most of the people you can serve don't even know there is an anti-ageism movement.
They just want someone to talk to them in a respectful way and help them solve their problems.
So, I'd like to counter that quote with this …
"Language matters : You need to talk about what you do respectfully and in a way that is relevant, so the right people understand it is for them and conveys the reasons they should pay attention to you."
Insight
I will tell you upfront that you should not use the word "old" in your marketing as a general rule. However, there are a few things you need to know.
 People buy things to solve problems.
If they don't know you understand the problems they have to solve … if they can't easily see how you can help them solve those problems … they aren't going to pay attention to you.
If you can't do that, worrying over words like "old" will be futile. This is true no matter who you serve.
Don't be afraid to talk about results in relation to the period of their life. Seriously. By that, I mean, if you provide goods or services that provide a specific (or greater) value to them when they're older, you can say that.
Additionally, if your work also involves you helping people who have physical handicaps, say that, too.
Be specific; not offensive. Just be respectful.
What you say in person can be different than what a person gets from you in the privacy of their own home.
If someone is saying something uncomfortable, you don't want to be standing there looking them in the eye, right?
Refer back to what I said above about being respectful. But, also understand that there is much less pressure (for them and for you) when they are in the comfort of their own home, reading something you wrote on your website or in a pamphlet, or watching a video.
Here are a couple of truths (based on my experience) :
1. People with physical handicaps understand that the word "handicap" (and similar) words are used by most everyone to talk about their abilities or needs.
2. Those same people will use the word "handicap" (and similar) to search for things that they want or need.
3. The same goes for the Boomers and Gen X. If they're talking about their parents, they may use "old" or "elderly" or "senior". If they're talking about themselves, not so much. Many will take an label-agnostic approach, unless they have an understanding of accessibility, aging in place, etc.
4. They will talk about it in the way they feel comfortable.
5. These are people who are, by and large, well-educated and willing to expose themselves to new ideas. Don't be afraid to shoot straight.
6. A bonus tip: If you want to attract customers that can invest $52,000.00 with you, then you need to talk to those people specifically in your marketing and PR.
Being specific about who you serve and what you do, will:
1. Let the right people you know are for them.
2. Let the people you don't want to serve know that it isn't for them.
3. Gives you the ability to weed out tire kickers and spend your time focused on the people who have the money to spend with you.
Action
Instead of worrying about every single word that comes out of your mouth, I would encourage you to focus your attention on the meat of what you're saying.
1. Talk about their problems.
2. Educate them; give them value upfront.
3. Tell stories (3rd person) about how someone solved that problem and the results they experienced.
4. Tell them the next step to solving their problem(s).
If you do that over and over and over … at every touch point they have with you … you'll attract many more good customers that you are well-suited to serve. (Not to mention, make your sales conversations easier.)
If you have to refer to that time when your service is most beneficial for them, use phrases appropriate for the person, such as: "later in life", "down the road", "in the future", etc. They aren't dumb; they'll get it.
You get bonus points for being able to quickly convey the results they can experience now, as well as the results they can experience in the future.
If you will be diligent about the things that gain you influence and generate revenue (as I talk about in this video) you will will more consistently generate better qualified leads, make sales easier and increase revenue incrementally over time (at a sustainable rate).