Aging in Place is a Piece of What?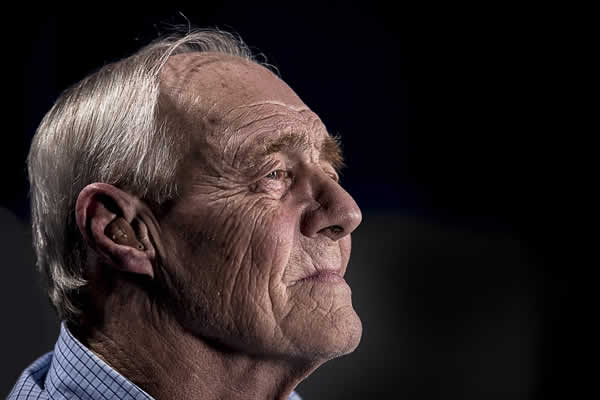 I read, with great interest, an article on Patheos titled, "I'm sorry, but "aging in place" is still is a piece of *@!%." 
The author describes her dissection of the 2004 and 2005 AARP reports on Liveable Communities. (Which, is old data, I know. But, in her defense, she is researching aging in place and found one of first major bodies of research around the idea.) And, the data isn't the point, here.
I want to paraphrase the question for which she is searching for an answer, and pose it to you:
"… what living circumstances, as adults age, actually produce the best quality of life." 
I've told you that the majority of my clients (and email subscribers) are people who focus on home remodeling and modifications for accessibility; Remodelers and Occupational Therapists.
So, it stands to reason that most of you know (at least to a degree) what that best situation is, in terms of accessibility in their homes.
Insight
But, here's a truth bomb for you:
Most of you are afraid to speak that truth in a meaningful way.
And, I worded it like that for a reason. You see, that observation is taken from years of working with people just like you. Most of them did the same type of work you do; all of them serve the same people you do.
So, I'm not just spewing stuff out for the sake of filling up an email. This is the real deal.
And, just so I am perfectly clear, here is what I mean.
1. You are afraid to speak that truth …
This means, you are afraid to honestly answer the question, "What living circumstances, as adults age, actually produce the best quality of life?"
This is a valid fear, since you think that people are strongly opposed to talking about aging (or related topics) AND you fear offending people, thus costing you revenue.
2. … in a meaningful way.
Meaningful smacks of the "personal", which, is very specific. Again, most of you do not get that specific in your conversations, marketing, presentations, etc. I'm not saying you don't talk about the work you do. 
However, what I can say without reservation is that most of you do not get as specific to say:
"I serve people over 55 years old, who are in this specific situation, have these specific problems/needs/desires and can spend $75,000 to $140,000.00 to get [the results they want]."
The truth is, if you are going to do that, you've got to get your message, offers, marketing, PR, outreach, relationships … all of it completely aligned with those specific customers.
More than that, though, is piece of the puzzle that just doesn't seem to lock in for so many people in this industry … how to become the provider in the accessible home market.
Because (and I'm keeping it real, here), running a business is about making money. (Otherwise, it's a hobby.) And, you make the most money if you are the preferred provider. 
Before I move on, let's be clear again:
I'm talking about being the preferred provider for people over 55 years old, who are in [this specific situation], have [these specific problems/needs/desires] and can spend $75,000 to $140,000.00 to get [the results they want].
That's pretty narrowly focused, is it not? 
So, for the sake of argument, is that 200 people in your community? 600? 2,000?
I don't know, but I can tell you it isn't nearly as many as what you probably feel like it is. (It's much more achievable.)
What drives being the preferred provider?
The knowledge you share and value you provide.
Your ability to get people the results they want.
The experience your clients have with your company.
Which means you have to:
Be aligned with the right customers.
Provide the knowledge and value in the right places to the right people.
Put serious (serious!) effort into creating a customer experience that will make them love and appreciate you.
Despite what so many business owners think, it has nothing to do with how much you charge, or if you offer certain products or services.
Action
The root of this dilemma (for you) is your ability to create the opportunity to become a respected authority and teacher in your community.
 
If you can create the right message, distribute it in the right places and do it consistently, you can crack the preferred provider nut.
Which equals, you can make a whole heck of a lot more money. (And, time, freedom, satisfaction and impact.)
I know the chance exists that some people are going to get tired of hearing my message about the 5 places you need to be spending your time, but …
If you aren't doing those things, you're most likely going to stay exactly where you are and get the exact results you've been getting. 
Or, worse, you'll go backwards. And, I don't want that for you.
---
HSN Called again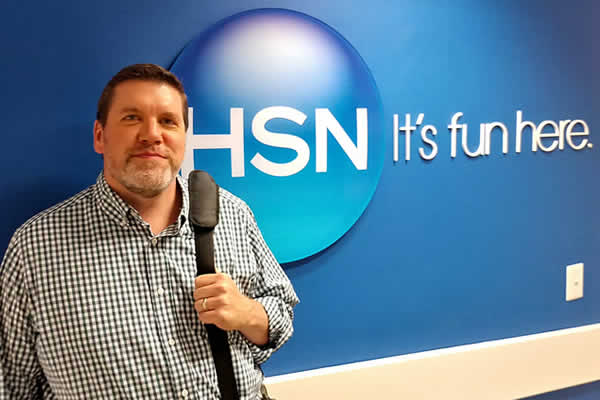 Last Thursday morning I got a call from the talent coordinator at Home Shopping Network. They want me to come back to do another show.
I really can't speak to any details, yet. I have to have some conversations with the HSN team and see what we will work out.
In light of this, I humbly suggest you take the time to refresh yourself with my thoughts on HSN and what I learned from working with Remodelers in 2017.
Then, contact me if you're ready to substantially increase your revenue.