OTs & Remodelers: Get Together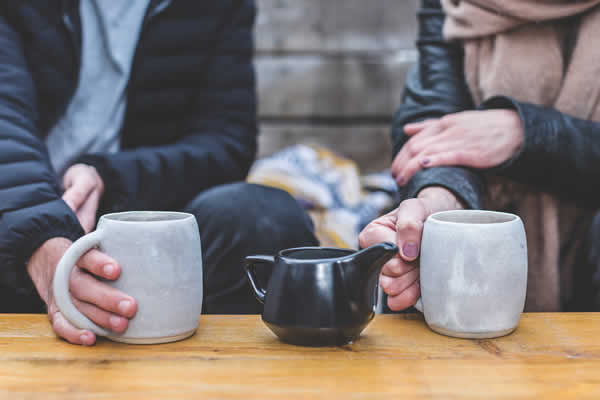 I am an adviser and consultant for the HMOTA, a national group of Occupational Therapists who provide home modifications and remodeling. Also, a large percentage of my clients are Remodelers.
That's as much a disclaimer as it is an indicator as to why I have a fairly unique perspective on these groups.
Two distinct occupations with the same focus on creating more accessible homes.
And, yet, there is division between the two that I think is standing in the way of extremely profitable relationships.
I believe the potential for long-term revenue is off of the charts.
In the last few weeks, I've had some very interesting conversations with Remodelers and OT's. I say interesting, because …
I talked with 4 Remodelers and 2 OTs the last 14 days who wanted to do aging in place, and accessible remodeling and modifications. (Or, more of it.)
Here is where they were with their companies:
1. Revenue
– The Remodelers were established and already doing $1mm or more in revenue per year.
– The OTs were still new to home modifications and remodeling, with little to no sales, yet.
2. Staff
Remodeler's were individual contractors with no employees; only subcontractor teams.
OT's had no employees or contractors.
3. Local market coverage
Neither of the groups were doing well at aligning with, marketing or selling to their local accessible market (aging in place or handicap remodeling).
FYI, what drew them to me is the fact they needed to solve that.
4. Aware of each other?
The OTs were aware they needed relationships with Remodelers, Builders and even handymen.
Contrast that with 3 of the 4 Remodelers had given no thought to working with an OT. (I didn't ask the 4th Remodeler.)
5. Understand the benefits?
Neither OT's or Remodelers had a deep understanding of the value each of them could bring to the table. Specifically:
– The incredible level of customization potential having an OT assessing a home and person, then consulting on design. (Higher profit projects.)
– The knowledge an OT could gain by observing and working with a seasoned Remodeler. (Technical, construction, business, etc.)
Nugget: Both of those benefits could be solid gold in your pocket. Do not underestimate the value the other could bring.
Insight
H.R.1780  – Home modifications for aging in place are going to go mainstream. Just last year, H.R.1780 (the Senior Accessible Housing Act) was put before the House of Representatives and has been referred to the House Committee on Ways and Means.
The long story short, it proposes a $30,000.00 tax credit for seniors to modify their homes to age in place. (And, don't think people won't spend more. Your best customers will spend a lot more if you can reach them.
Is it going to pass in 2018? Probably not, but you just count yourself lucky if it doesn't! That means you have more time to get ready.
Awareness + Need = Change – The truth is, as the Boomers continue to age and their numbers in retirement continues to grow, the need is going to grow.
That fire is going to be fanned by the media and organizations from the Capitol to the local newspaper, and everywhere in between. This will equal more people learning about making changes in their homes to make them easier to live in. And, more people being proactive.
If you can capture a good percentage of these local folks who are thinking of changes in their homes, you'll be well on your way to capitalizing on an incredible opportunity.
In my opinion, you have to start from a place of understanding your place in the local network of care (as it pertains to keeping people safe and healthy at home). Then, understanding the value a team approach brings to the customer.
I'm afraid that the folks who won't accept that are the same ones who will be unable to position themselves properly in the local market.
Advice
Remodelers – Occupational Therapists are doing home modifications and remodeling. They are, because it makes sense for them to.
OTs are clinically trained to help modify a person's environment and behaviors, so it meets their specific needs.
If you're doing accessible remodeling, they are going to start eating into your projects at some point. (Whether you know it or like it.) Your best bet is to figure out how to make that work for you, not against you.
Occupational Therapists – Many Remodelers are going to have more experience running a contracting business than you. Any one worth his/her salt has systems and processes in place for bidding, materials, lead generation, sales, construction, etc.
This is a great opportunity for you to learn. Not just about running the company, but also the building of accessible features. This can make your relationship with them much more profitable in the future. Since, you'll be more capable of bringing in customers that can pay for the better projects.
To both – If you're going to start forming a working relationship (which, you should), you'll have to agree together on how you'll work together.
Before you start talking with the other, set these three things firmly in your mind:
1. There is a way forward together, that can lead to you both generating more revenue from better projects. (If you'll learn how to work together.)
2. The more focused on the goal of becoming a team that gives the customer better results (than you could alone), the more money you stand to make.
3. You both have a unique perspective, knowledge and experiences. If you can harness that through a relationship of mutual respect and genuine desire to exceed the expectations of your clients, you can win big.
---
HSN X2: Key Takeaways From My Recent Show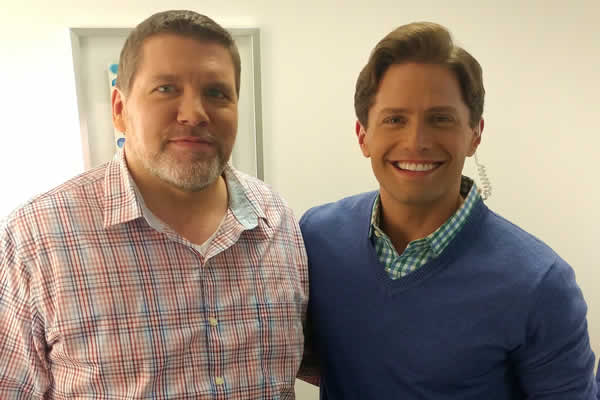 You may have heard that I was on Healthy You last week on Home Shopping Network. Here's a photo someone snapped of me and the host, Brett. (The handsome guy on the right is not me.)
It was a great trip and really fun to hang out with their team for a day.
This time, they wanted to go a little deeper on how the home and community affect a person's mobility, independence and (ultimately) their ability to age in place.
I don't have to tell you that's a big ask to fit into less than seven or so minutes.
You may have read my thoughts on HSN from my last trip. I want to add to that a bit for you. (I may expand on this a little more later.)
1. If you think for a moment that this is an attempt by HSN to sell more products, you are absolutely correct!
They are in the business of generating profit, just like every other company. And, they are absolutely taking advantage of an opportunity to do that, by selling more products to Boomers and their families.
That doesn't make them evil, though. In my opinion, they are modeling what almost every business owner I've ever talked with needs to do:
Align with the people who will buy, provide value, tell them how to get the results they want. They'll buy.
2. But, it isn't all about the money
Look, I can't speak for the powers that be at HSN; I know the reality is they have to report to shareholders.
And, all those people on the teams I worked with? They've got bosses, deadlines and quotas to meet.
However, that doesn't mean they aren't on board with doing some good while they're making money.
As a matter of fact, I've talked with a fairly good cross-section of the folks that work there and I can tell you that they care about that a great deal.
Customers will pick up on that and it will influence sales.
3. They "get it"
In my opinion, HSN is showing just how deep of an understanding they have of their market. Here's a few ideas that I think they are working with:
– Older adults value knowledge and perspective, especially from people they can trust.
– People want solutions to their problems. (And, sometimes you have to teach them there is a problem or highlight it.)
– More sales can be made when you combine good information presented in an interesting way, with quality and/or value.
Now, are they going to reach every older adult with this programming? Of course not. But, just like you, they want to reach as many of the ones that will buy as they can.
I think they're doing splendidly, so far.