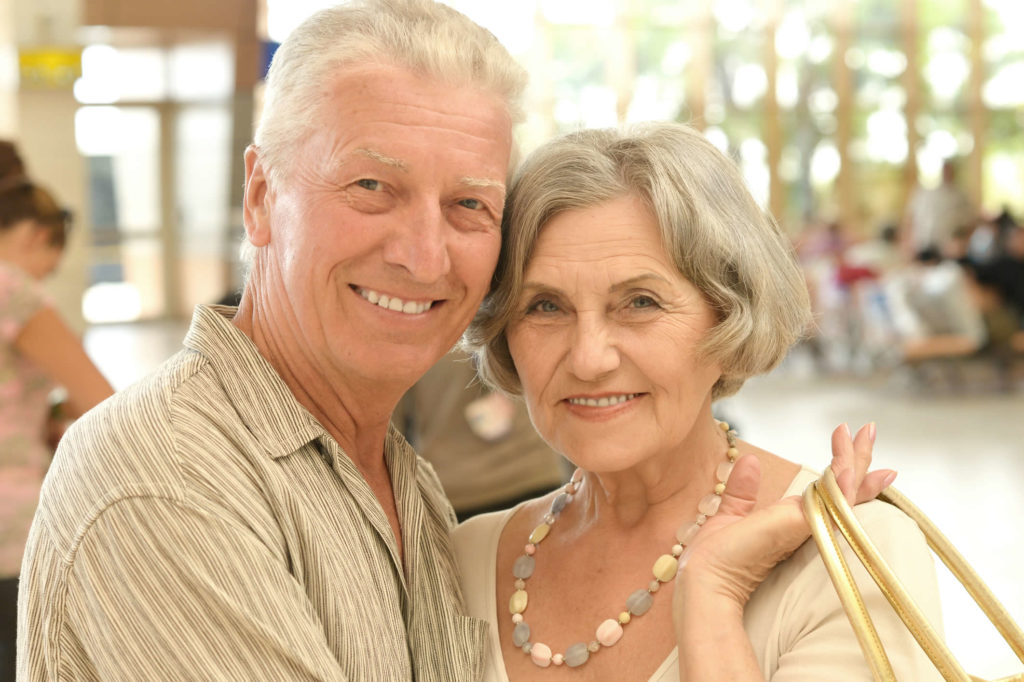 For years, marketers, manufacturers, large corporations and small business owners have failed to sell products and services to the Baby Boomers.

From gadgets to help them be more independent to active lifestyle communities to aging in place remodeling … very few companies have been able to hit their stride, consistently get new Boomer customers in the door and make the sales. And, it hurts.  
Why Boomers aren't buying your products and services
I can tell you, right now, why companies aren't able to continually fill their sales funnel with new Boomer customers. It isn't popular or readily accepted (by the companies doing it wrong or ignoring what they already know), but that doesn't make it any less valid.
First, you haven't taken the time to get to know them … what they want, what they need or what they think.
Second, you aren't offering the right products and services, or they don't believe those services fit into their life (or lifestyle).
Third, you aren't giving them the right reasons to do business with you. And, quite frankly, that means you're pretty much like every other business.
Finally, you aren't talking to them in a way that resonates with them; in a way that they know you understand them.

(Of course, there's actually another reason. That is, so many companies don't even consider Baby Boomers worth the effort of targeting specifically. But, if you're still reading this, that's probably not you.)
I can tell you without hesitation that these statements are true in respect to most small businesses; probably yours.
Obviously, those statements are generalized and may not apply to every company. Say … large companies with very deep pockets in very specific niches. (So, again, probably not you.)  Even so,  I've seen products from certain companies that you might have just thought of in objection to that. Honestly, even if some had asked Boomers for their input, it's obvious that many of them didn't act on it. (And, I don't think it should count if you ignore it.)
I know this because I had a marketing problem
I started AgeInPlace.com  over 10 years ago, back when no one was really talking about the idea of aging in place; just a few key people in select industries. When I started it, aging in place was an unknown topic by most and certainly was rarely (if ever) mentioned around the dinner table.

I knew the idea of aging in place (or something similar) was going to be of utmost importance for our country's older citizens. With the 76 million plus Baby Boomers close to or in retirement, the needs they will have and challenges they will present to communities across the nation would be unprecedented.

I wanted to build something that would really bring value to people's lives; something that would reach across several generations. I wanted to help as many Boomers as I could.

So, I spent years researching, learning, and creating content that I thought would resonate with people interested in the idea of aging in place. I did it all because I really believe that America is headed for an event that will negatively impact hundreds millions of people across the country … Boomers, families, friends, neighbors. Heck … billions across the globe.

That is, until I realized everyone was tackling the problem from the wrong angle.

You see, it took me a bunch of years to realize that, even though AgeInPlace.com had become a resource for an untold number of people looking to help themselves or a loved one, it had failed in one key area:
I took the wrong approach to reach the Baby Boomers
"Oh, no!" you say. Oh, yes. I had followed a very specific plan over the years and focused on a message that didn't resonate with Boomers. I chose topics, verbiage, images and methods that were perceived as negatives by Boomers (old age, handicaps, health issues, financial problems, etc … things so often attributed to a less-than-stellar aging experience) and put them into a message that essentially stated, "You know all of this is true, even if you don't want to admit it, so you should plan for it."
Heck … I even bought a domain based on a variation of an industry term … "age in place". (Not great branding based on what I know now.)
It failed in the sense that it didn't reach as many Boomers as I wanted it to.
Not everyone, mind you; the site has helped hundreds of thousands of people plan for their post-retirement life, or to learn about how to care for their aging parents or loved ones. It made me money month over month and certainly helped me become an expert in my niche. But, I know now that it missed the mark with Boomers … and, my mark of reaching millions of people.
But, then … it got so much worse
OK, it doesn't really, but I wanted to make sure you were still paying attention. It actually got much, much better …
Oh, the lessons I've learned! You see, this was actually the best thing that ever happened to me. Let me rewind a few years so I can tell you why. Is that OK? It'll only take a minute.
Not long after starting AgeInPlace.com, I started getting emails and phone calls from local business owners. Man, they were hungry … wanting to reach more Boomers, help more people and make more of a difference in their communities. At first, it was mostly people who were doing home remodeling. (I had posted a few articles about the Certified Aging in Place Specialist designation from the NAHB.) Later, though, it was Realtors, Occupational Therapists, handymen, financial planners and more.
As time went on, I started getting 3, 5, 10 or more emails a week from small business owners wanting to serve the Boomers in their local markets.
Over the years I've talked with, coached, trained and consulted with hundreds of small business owners. I've spent years studying Boomer consumers, learning how small business owners could really reach them, how to build a business that Boomers want and the systems they needed to make it happen for themselves.
If you've ever read Malcolm Gladwell's "Outliers", you probably remember the 10,000 hour rule. Essentially, your talent, combined with 10,000 hours of practice will make you great at what you do. Well, during my 10,000, I learned a ton about serving older consumers, small business and marketing. I learned through practice how to talk about something my target consumer didn't want to talk about (aging), the right way to position myself as an expert, and how to speak about it in a way that resonates with them.
I also learned exactly what small businesses across the nation are going through; the real problems they were facing reaching these customers. I discovered a better way for them to position their companies and what they do. I created a roadmap for them to get there, so they could earn an incredible income doing what they love.
I also found my passion.
Eventually, I became so focused on helping small business owners, that I knew I had to do more; something different. So, I sought out a specific person to work with, Mr. Aaron Murphy, AIA, CAPS,  and together, we launched the Booming Your Bottom Line podcast … specifically targeted at small business owners serving Boomers.
(Hang in there … you need to know how this ends!)
That was almost a year ago and we haven't looked back. Our podcast has reached thousands of small business owners. And, with our coaching, training and speaking … even more. That's how I know all of this is true; we've seen it first-hand.
OK, you know all of that you read earlier about why you aren't getting enough Boomer customers … why what you're doing isn't working? That's because …
Your small business has a marketing problem
Actually, you have a marketing problem, AND consumer insight, customer experience and consumer-to-service/product alignment problems. (At least, according to the hundreds of small business owners we've talked to, you do.) But, marketing is a big part of it.
Now, YOU may not know that is why it's happening to your business, but that doesn't stop the fact that YOU are battling against these things that aren't working for you every day.
You're working too many hours, chasing too many leads (that go nowhere), dealing with too many issues, earning too little money … it's just so much to deal with. And, it's so frustrating, isn't it?
Thankfully, it's fixable!
Now, you might have been in your business 5, 10 or more years … you've got your 10,000 hours. You've discovered, through trial and error (and practice), what you love to do and who you want to do it for. If that is true, it is also likely you are struggling with not having enough Boomer customers and not earning enough income.
So, I'm going to tell you how to start fixing it today.
If you're serious about serving Boomers … about growing your company, serving more people, helping more families, earning more money … you're going to have to stop what isn't working and do it differently.

Here are a few tips to get you going in the right direction:
Learn about the Boomers – I mean for real. How they behave as consumers, what they like, don't like, how they shop, how they learn, how they live, what's important to them … that kind of insight.
Create a business they'll want to be customers of – Give them what they want, how they want it, when they want it and the way they want it.
Give them an amazing customer experience – Make it easy to do business with you … make it a joy! Remove the roadblocks, reduce their stress and WOW them with your service.
Market it right – Stop talking about yourself and talk about them instead. Educate, explore possibilities with them, be the expert they will turn to and be where they are when they're looking for what you do.
In closing
I opened the kimono and told you about the mistakes I made in reaching the Boomers, and how why other businesses are failing, because I don't want you to make those same mistakes.
And, I'll let you in on a little secret … you are so important to the Boomers. Your small business and the other businesses in your community, they will be the reason why many Boomers are able to stay in their homes longer as they grow older, why they'll get the help they will need and why they will have better, higher quality lives through their retirement years.
That is an awesome responsibility. It is so important for them and your community. And, that's why I want you to succeed.
Serve Baby Boomers? You Probably Have a Marketing Problem video