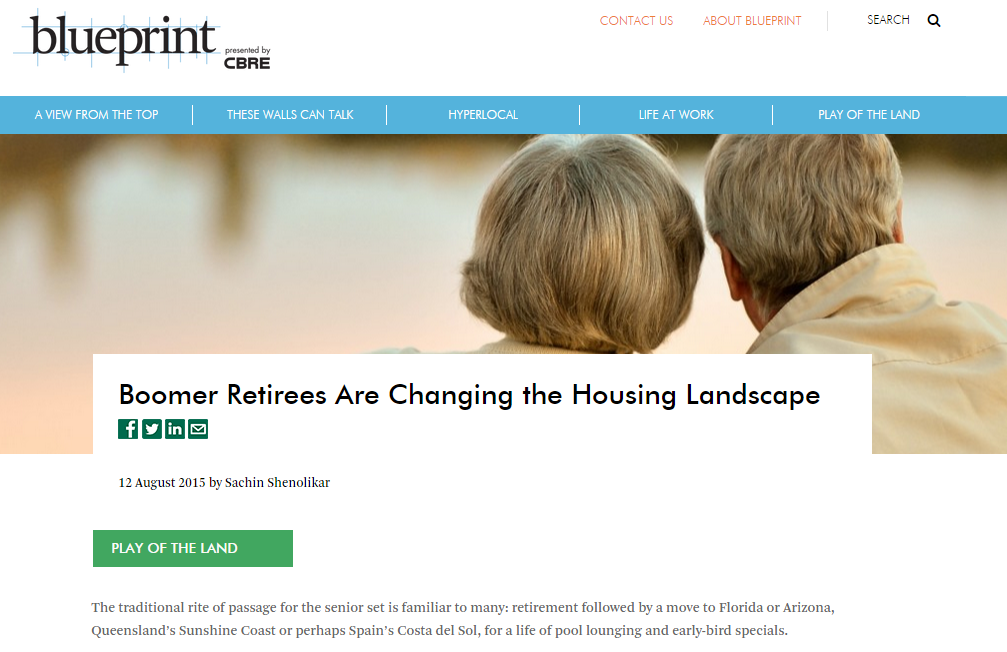 Blueprint by CBRE article. I had the distinct pleasure of working with Sachin Shenolikar on an article in the August 2015 edition of Blueprint.
Boomer Retirees Are Changing the Housing Landscape
The article discusses how the Baby Boomers are going against previous trends in retirement housing and some information about why. It also includes some thoughts about the future of retirement housing.
This article also includes information from Anusuya Chatterjee, Managing Economist at the Milken Institute and Harvard's Joint Center for Housing Studies.
I encourage you to give it a look.