If you want to learn how to build a business that will thrive serving customers over age 50, you're in the right place.
Hi, I'm Mark. I'll be your guide.
I believe every business owner can create sustainable growth and revenue by serving these customers. My goal is to show you how.
Below, you'll find a primer on the Longevity Economy, including information and guidance to help you make good decisions about how to start for your company.
---
Welcome to the Longevity Economy
According to a paper published by Oxford Economics for the AARP, the Longevity Economy is:
… the sum of all economic activity serving the needs of Americans over 50 and including both the products and services they purchase directly and the further economic activity this spending generates.
Right now, this group is responsible for over $7 trillion in economic activity.
To put that in perspective …
The economic activity of the 50+ population was bigger than every country's economy, except the U.S. and China.
By 2032, that's set to reach $13.5 trillion.
---
The big picture
Since this is introductory, I'll keep this short and say …
As a business owner, serving the consumers in the Longevity Economy is the smart decision.
There are many reasons why that is true, but for the sake of brevity we'll focus on the most important reason:
By and large, these 50+ customers have the money in our country.
And, it just makes good sense for you as a business owner to focus more on the customers who can buy what you sell, than those that can't.
---
Setting the record straight
I talk with a lot of business owners in my work. One thing I've seen is that some folks find themselves confused by the information going around in the media. So, I would like to point out something.
The Longevity Economy is not just about the Boomers.
Right now, we hear a ton about the Boomers in the news and media. Which, is understandable, of course. They are a very large and powerful group of consumers who are dominant players in the Longevity Economy.
However, and this is the part you should pay attention to, there is another large group coming up behind them: Gen X. The Gen X population is projected to outnumber the Boomers in 2028. (You might also note that the Millennials have already passed the Boomers in numbers.)
The reason that's important is this:
Because, if you get serving the Boomers right (and their families, of course), as Gen X continues age into their 50's and 60's … you'll already be serving the demographic they become. There's a lot more to that idea, but you get the picture.
And, it certainly isn't just for "elder care" companies.
The people who make up the Longevity Economy are over 50-years old. They will most likely need assistance like this at some point. (Many of their parents do, now.) But, that is not the focus of the Longevity Economy.
Rather, it is "the products and services they purchase directly and the further economic activity this spending generates".
That means car repairs, home remodeling, entertainment, medical care, dining, groceries, deliveries, technology (and, yes, elder care) … everything.
Essentially, anything a 50+ customer would want or need, that they will pay for.
---
What does that have to do with you?
Well, I'm glad you asked. Below is an excerpt from an article I wrote for the Huffington Post that sheds a little light on that.
You might say that you aren't in the business of serving these customers. Or, maybe more likely, that they aren't your target market. That may be true. But, my question to you is …

Why not?

From a sheer numbers perspective, there is no group of consumers better to serve in terms of spending power. More spending power means more revenue opportunity for your company.

Since it is such a valuable market, it also presents you the opportunity to build long-term revenue. By crafting great customer experiences, you can build a following of dedicated customers. Of course, that will be determined by your ability to effectively reach and serve these 50+ customers.

Also, it bears mentioning one other benefit: social impact.

As people move through their 60's, 70's and beyond, their needs will change. Your company's ability to serve them through these years can have a tangible effect on their ability to keep building meaningful lives for themselves. (Not to mention, you continue to make sales.)

Continued patronage and needs met. That's a win.
As you can see, the money and market are there for any business owner that wants it. Your job will be to get you and your company ready, then go get it.
---
YOUR NEXT STEP …
Start learning a better way to generate MORE LEADS & REVENUE serving customers over age 50!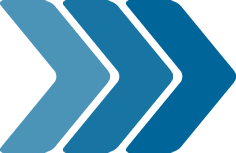 CLICK HERE TO JOIN THE 50+ EDGE FACEBOOK COMMUNITY