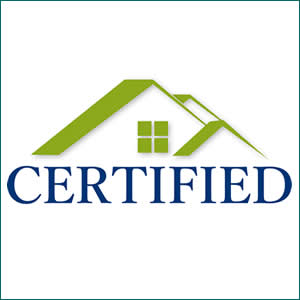 Ernie and Linda Mac Neill of CERTIFIED Aging in Place Specialists, LLC came to me needing a website for their accessible home remodeling company. As providers of bathroom remodeling, home maintenance, stair lifts & access ramps in Towaco, NJ and the greater NY / NJ metro area, they were very interested in reaching as much of their potential market as possible.
CERTIFIED wanted to ensure they were portrayed as a professional, yet caring, brand for seniors who wanted to remodel their homes in their community.
They also wanted to be able to compete with other service providers in the greater New York and New Jersey areas.
To do that, I created a pleasing logo and website design, which captured the essence of the service that CERTIFIED provides for their customers. With a special focus on the primary types of work they want to pursue in their market.
Home remodeling marketing
The Mac Neills are thrilled with the website for CERTIFIED Aging in Place Specialists, how it serves their customers and helps their company. I'm thrilled to help them achieve such a positive brand image on the web.
Just want you to know that I get many compliments on our website design. You did an amazing job! Thank you.
Linda M. – CERTIFIED, Montville, New Jersey
›› Contact me about marketing for your company
Project scope
Logo design
New mobile-friendly website design and build
Tight focus on core services
Fully optimized web pages
Keyword / Competitive research
Customized WordPress theme
WordPress training
Content creation & optimization training
Marketing consulting
›› Let me help you get more customers
Website : http://certifiedaging.com/