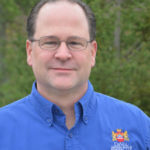 "Working with Mark over the last few years has revolutionized my company. I'm generating more revenue than I ever have, earning more money, working half the hours, and I'm only doing the work I want to do in aging in place and accessible home remodeling. This year alone I've been retained to do several $220k+ projects for aging in place. Meeting Mark has changed my life." ~ Jeff DeVol
Updated: December, 2017
Earlier in 2016, Jeff DeVol decided to completely refocus his company on the work he loves:  accessible remodeling. It was an easy decision for him, since this is where his heart was.
This meant no more marketing for anything other than work for the handicapped, Veterans and aging in place clients.
It also meant new business development initiatives and creating a superb customer experience.
Fast forward to May of 2017. Jeff was only doing accessible remodeling work; nothing else. He is still booked out 4 months, getting a good mix of medium-to-large projects, and his margins are better than ever. He is working less, has more free time to contribute to his community and will reach a new revenue record in 2017.
Jeff's vision for his company and his passion for the people he serves has helped him take the work we've done together, and use it to propel the growth of his remodeling company.
As of December, 2017, Jeff far surpassed his revenue goals, ending the year with several multi-hundred thousand dollar projects. His free time has increased, stress level decreased and work continues to come in without him having to prospect or beat the bushes.
Jeff's transformation personally and professionally is truly remarkable.
Contact me today at mark@markhager.com or call at (865) 236-1247 to learn more about how this could work for your company.
About DeVol Design.Build.Remodel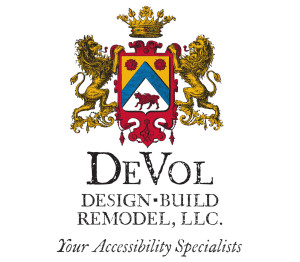 Jeff DeVol, the owner of DeVol Design.Build.Remodel, is a home remodeling professional with over 20 years experience creating the homes that his customers want and need.
DeVol has a history rich in high-end home remodeling and a passion for accessible design. Jeff's goal was to pivot his company and increase their level of service to people that who needed accessible remodeling.
Specifically, those who have specific physical needs and people over age 50 wishing to prepare their home for their later years.
The Challenge
Jeff knew he would have to address marketing to and serving these specific customers differently than he had in the past. He hired me to help him accomplish these goals, so I set out to create a way to reach the customers he wanted to serve through new messaging and channels.
The goal was to put DeVol where these people were when they were in need of his services.
The Insight
My research dug into how the customers he was trying to reach talked about home remodeling and what problems they were trying to solve. After reviewing his current (at the time) marketing efforts, I realized that DeVol had a lack of presence in channels these customers frequent. As well as, the company was not well-known in community circles that served the same customers.
In spite of all the beautiful homes DeVol had crafted over the years, not enough people were responding to the company's offering. But, if they heard a new message – one that spoke about the topics that concerned them and the results they could experience from a trusted local expert – they would listen.
The Solution
Taking from my experience in the over 50 consumer, I crafted new language to communicate the results they could experience with accessible home remodeling that would appeal to their motivations. Speaking about these benefits repeatedly would create a narrative that would deal with obstacles these customers have in purchasing such services and foster a belief that DeVol could help them achieve those results.
I researched how these customers in their area of the country would talk about home remodeling, capturing topics that showed their interests and needs. People reading these stories found they could relate to the customers these articles were about – and that DeVol was ready and able to help them achieve similar results.
New articles and social media posts directed visitors to a new website I built for DeVol. The website was rich in project articles, hi-resolution photos and deep information about the services they provide. Every page and article contained plenty of calls-to-action to direct visitors to contact DeVol for a consultation.
This resulted in a 40% increase in pageviews on the website and generated leads on a consistent basis.
During the first 2 years or so of working together, we strategically identified community and organizational relationships where he could increase his exposure to his target accessible remodeling customers, while driving deeper roots into the community. As a result, he now has several outlets that provide recurring referrals for new projects, where the potential client has already been recommended by someone they trust.
DeVol went from foraging for new projects every day to being booked 5 months out.
Next Step
If you'd like to discuss how you can begin creating a more well-known brand serving customers over age 50 and reap the financial rewards, get in touch with me today. I'd love to hear about your company and vision, and discover how we could work together to help you achieve your goals.
Contact me today at mark@markhager.com or call at (865) 236-1247.