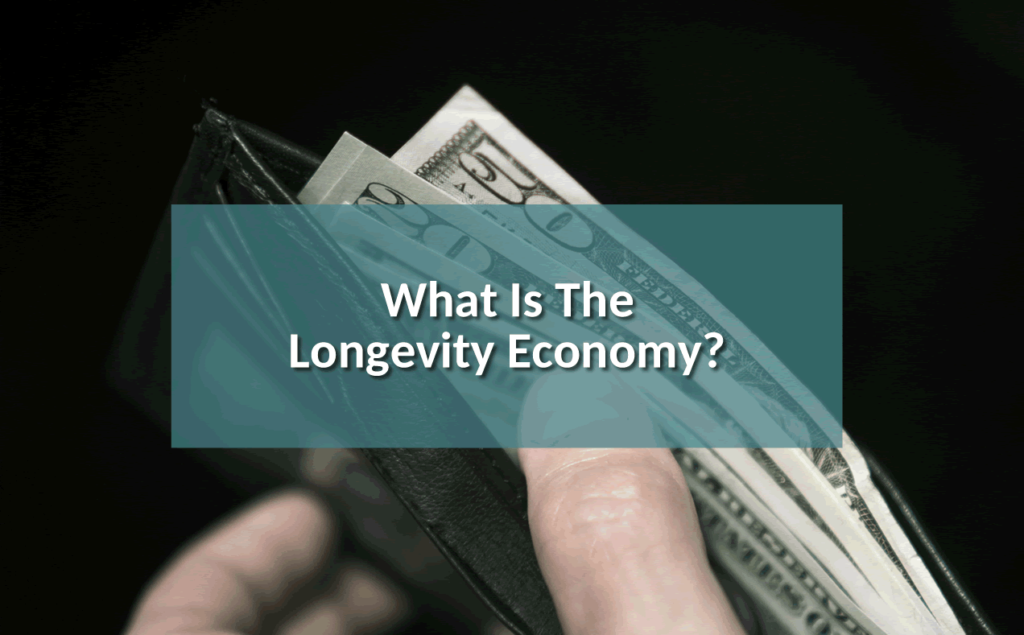 You've probably heard about it in the news or online. But, what is the Longevity Economy, really?
In a the paper, "The Longevity Economy: Generating economic growth and new opportunities for business" prepared by Oxford Economics for the AARP, it is described this way: (You can find the paper linked on the AARP website.)
"A powerful new force is changing the face of America, composed of 106 million people responsible for at least $7.1 trillion in annual economic activity—a figure that is expected to reach well over $13.5 trillion in real terms by 2032.1 This is the Longevity Economy, representing the sum of all economic activity serving the needs of Americans over 50 and including both the products and services they purchase directly and the further economic activity this spending generates."
As of the writing of this article, the economic activity of the people over 50 is bigger than the economy of every country on the planet, save the U.S. and China.
According to the same report, the over-50 group:
Represented 51% of the over 25 population. That's projected to pass 54% by 2032.

Controlled 80% of U.S. aggregate net worth

Dominated spending in 119 of 123 consumer packaged goods segments

Made up almost half of the U.S. economy (46%)

Provided employment for 100 million Americans
What is the Longevity Economy to you?
The takeaway for you is that the 50+ demographic is the largest potential source of revenue for your business. The real question is what does that have to do with you?
Well, I'm glad you asked. You see, if you have what is possibly the biggest opportunity that will ever exist in your lifetime as a business owner, wouldn't you want to see how you could take advantage of it?
I'm sure the answer was 'yes' and you're not alone. Business owners are beginning to see the value in better aligning their products, services and companies with these consumers, since they control so much possible revenue at a local level.
Follow along as I help you explore what it can mean to you as a business owner or community leader, just add your email address below.
1 – The Longevity Economy: Generating economic growth and new opportunities for business, AARP/Oxford Economics, October, 2013