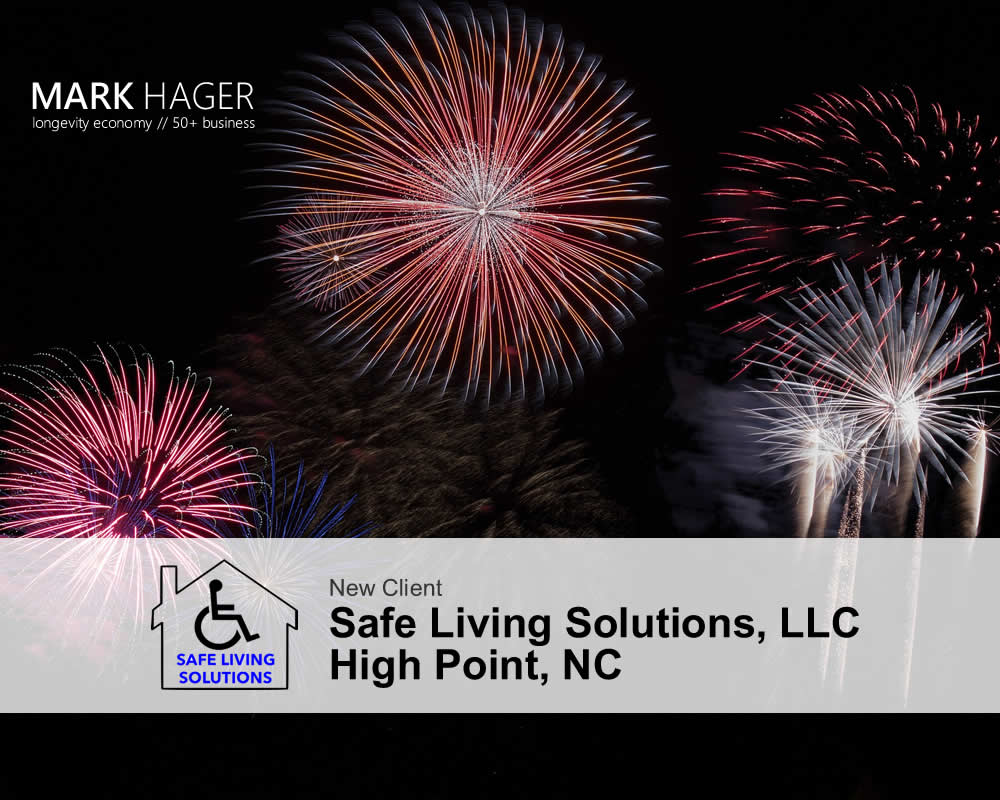 I'd like to welcome Safe Living Solutions, LLC in High Point, NC. Together, we'll begin aligning their digital marketing (website, content, PR) with the best customers for their company.
The overarching goal is to help them generate more, and higher quality, local leads.
I'll post more about the results I'm able to help them achieve at a later date. See the full press release, below.
— — — — — —
SEVIERVILLE, Tenn. – April 28, 2017 — How do you reach local consumers who want to are in need of services to help them remain safe and independent at home? That's the question Safe Living Solutions, LLC asked when they became Mark Hager's newest client.
Safe Living Solutions serves people in the High Point, NC area who wish to remain independent at home. Their offering includes, bathroom modifications, lifts, ramps, construction and complementary products. Their goal is to reach even more local consumers that they can help stay safe, healthy and happy at home. The project will be to finely tune their messaging across the digital landscape to increase local consumer awareness and sales.
"I am proud to be working with Safe Living Solutions. They have an impressive history in serving older customers in work that is deeply rooted in a genuine desire to help people and their families," Mark Hager said. "I've spent over a decade working with senior-focused companies and this digital marketing effort will provide a high ROI for them long-term."
According to Mr. Hager, "My growth in clients in just the past few months is a strong indication of the frustration many small business owners and organizations are feeling now with regards to reaching and serving more people in the older demographic."
Mr. Hager points out that so many of his clients come to him with a strong desire to grow their revenue, but lack the expertise in marketing and business development to achieve it in today's marketplace.
"Most companies don't really understand the digital landscape and are hesitant, which can keep them from experiencing significant growth. I'm finding that my clients want to purchase those specialized solutions from someone that has a history of serving business owners in this niche," he said.
####
About Safe Living Solutions, LLC
Safe Living Solutions, LLC, is a provider of products and services in High Point, NC for people who wish to increase independence and accessibility of their home, and make it a more safe and enjoyable environment. To learn more visit http://safelivingsolutionsllc.com.
About Mark Hager
Mark Hager is a strategic adviser & consultant for companies and organizations that serve consumers over age 50. Areas of experience include the Longevity Economy, seniors, Baby Boomers, Gen X and aging in place. A few of the companies  that have turned to Mark Hager for assistance include DeVol Design.Build.Remodel, Stella Contracting., Grabcessories.com, Fairbanks Builders and The YMCA of East Tennessee. To learn more, you can visit his website at https://markhager.com or call (865) 236-1247.