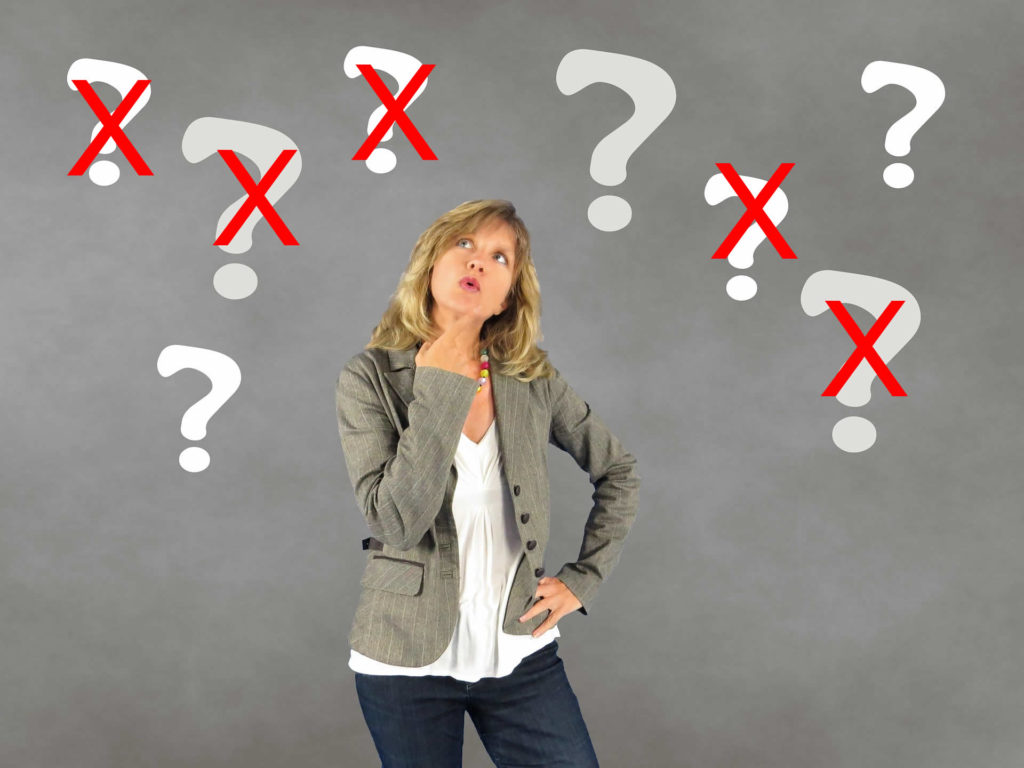 Recently I've been having some amazing conversations with new and experienced business owners, alike.
Many of them want to talk about the same thing:
"How do I generate more leads."
That's a great question and definitely something nearly every owner needs to do.
However, when you think about your company's future (and, your's, too), there are a handful of other questions I think you should be asking yourself.
Ones that turn the tables on the old way of doing business, and create more opportunity for you now and in the future.
​​​​"How can I attract more and higher qualified clients, more consistently?"
You see, the old way of marketing could be described as "pushing". You find a source of people, and bombard them with a message to try and convince them to pay attention to you. (And, pray your phone rings.)
That's pretty much the way advertising has worked historically.
The new (and, dare I say, better) marketing is more of a "pulling" or "drawing along".
With this, you start with exactly who you want to serve … the best customer for your business … demographics, problems you can solve, finances, desires, etc.
Then, create a consistent message that is spread across several different avenues over time. (The places where that best customer for you frequents.)
This gives you the opportunity to speak to, educate and advise the people you want to reach.
It also allows you to get those 5, 8, 10 or more exposures to your brand that customers need to have before they pay enough attention to call you.
"How can I differentiate my company in meaningful ways to my best customers?"
You've heard about how important your unique sales proposition (USP) is over and over through the years. And, I'm not going to tell you that it isn't important.
But, instead of focusing on being competitive on price, selection,  quality or other qualifiers (which are mostly dependent on one's perspective), what if you you focused on a way to convey how well you align with your target customer?
What if everything you did, spoke or published said, "I know who you are, what you want and need, and I can solve these very specific problems for you."
"How can I make doing business with my company easier?"
This is probably the most powerful question you can ask yourself in today's world. Why?
Because, as you may have heard, customer experience is the modern day yardstick that consumers are using to measure a company (i.e. their overall satisfaction).
There are innumerable studies that talk about why people leave (or choose) companies.
Those studies cite everything from customers don't feel important to they don't get value to the company doesn't have good customer service.
One powerful way to circumvent all of that is to do everything you can to make it easy. (Probably the most important part of customer experience, today.)
Do your customers have to jump through hoops to get support? Burn the hoops.
Do they have to leave a message on an answering machine and wait 24 hours for you to call them back?
Hire an answering service or call back within 15 minutes every time. (Because, with every minute after that your chances of converting them decrease exponentially.)
Do you show up (or call, report, deliver) when you say you will?
If you set a customer's expectation (which you should), you've made a promise. Stop breaking it!
Do you make it easy to learn about your company, discuss their needs or options or desires, purchase your products and services, get help or even share your company with the people they know?
Making it easy will get you farther towards your goals than anything else.
Coaching people to become your client
These ideas are part of a much larger effort in becoming relevant to, and meaningful in, the lives of your best customers.
Done right, you can essentially begin coaching people to become your customer … that "drawing along" we talked about earlier.
If you are the owner of an established company, already generating good revenue, and want to grow that revenue or increase your market share …
Using this approach will simplify your efforts and help create a larger, more sustainable revenue for your company.
Start now for a better future
Are you ready to take steps to ensure the future you want for yourself and your company?
I set aside time to talk with 5 people a week about the steps you can take.
You will discover ways to start getting more of what you want from your company, without killing yourself in the process.
To be fair, this is for someone who is ready to take action and willing to invest in that future.