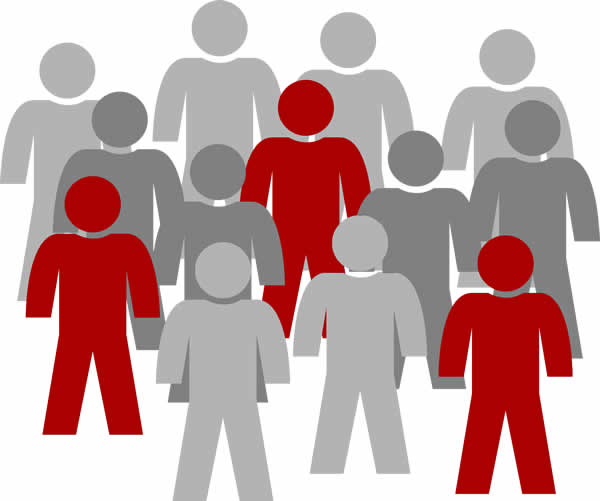 What's the one thing you wish you'd done this year?
Work more hours and miss more family time? Earn less money? Maybe, take fewer days off?
More Fridays that you ditched work a half day and spent time with the grandkids or kids, because they were out of school.
Bringing home a little extra cash so you can treat your special someone to a surprise weekend getaway.
Probably none of those. It's more likely you'd liked to have taken more time for things that are meaningful to you (without having to feel guilty).
Whatever it is, it probably didn't happen for a very specific reason. Even if you don't know what that reason is.
What you need to hear (but don't want to)
I'm going to let you in on a secret that your peers (and, probably you) don't want me to talk about. It's something that's probably broken for you and how you can fix it.
You've heard me say (a lot) that the aging market is changing fast. I'm seeing more consumers go from being curious to taking action.
Many of my Remodeler and OT clients are getting older and younger boomers seeking them out … asking questions and buying, so they can get their homes ready for the future.
We as a nation, with tens of millions of consumers over the age of 65, have moved from hardly anyone thinking about preparing for later in life (other than their retirement accounts), to a trickle of folks who are thinking about it and taking action.
The thing you must know … it will become a constant flow, SOON. And, then, a tidal wave.
If you haven't locked yourself in by the time it is in the constant flow state, it will probably be too late for you to be in the top revenue generators locally by the time the tidal wave comes.  Sorry,  but in my opinion, that's reality.
You just can't expect to generate tons of revenue if you aren't willing to do the work to prepare for it.
It's not too late
I'm here to tell you it's not too late, YET.
But, let me be frank with you. It will become too late much sooner than you think it will.
Which are you?
This is what I see happening in the aging niche right now. There are three types of thinking going on from people leading the organizations and companies serving seniors.
1. You're doing OK, so you'll keep doing OK
Some people think that because they've done OK historically or are doing OK now, they will be OK when the tidal wave hits. Meaning, they'll still have enough market share and still earn enough revenue.
That is a false assumption (in my opinion). There will be local and national competition moving in. Some of those competitors will act smarter, market better and/or have more money to throw at it than you.
And, once everyone else realizes that there's a lot of revenue in the 50+ consumer market, all kinds of things are going to happen.
It may drive down prices for certain things, raise demand for a better customer experiences or affect the market in other ways. But, it will be a struggle. The strong will survive and the strongest … those that prepared … will flourish. For everyone else, it will be the same old struggle.
2. You think, "I want more" and tell yourself, "I'm going to get serious."
This one pretty much goes without an explanation. The business world is full of people who like the idea of earning the most.
But, that shift from thinking to doing just doesn't happen.
That's why there are a lot fewer people at the top. And, they are the ones who were willing to roll up their sleeves and do the work it requires.
"Entrepreneurship is living a few years of your life like most people won't, so that you can spend the rest of your life like most people can't." ~ Author Unknown
My educated opinion is that we're on the cusp of the age wave starting to break and tide of need rising. The companies that invest in their futures now are going to be among the most successful in a few years.
3. You have time
Whether you're just starting your business or just starting to plan your actions to grow your revenue serving the 50+ demographic, the one thing you need to know is the same:
If you want to build an ultra successful company, you don't have time for anything right now other than creating the best plan possible and a focused way to execute it.
Yes, you probably have catching up to do. You'll need to create your position in the market, differentiate, lead, roll out a means to reach the people you want to serve and sell to. But, you're not so far behind that it is going to be extremely difficult to catch up. Not, yet, at least.
However, that means there are many things that you don't have time for. Specifically, things that aren't going to generate leads, create sales opportunities or spread your brand.
If you are going to make your mark, you'll have to do things differently than what other people are doing. And, by that I mean, don't spend the time spinning your wheels or in a constant state of "fixin' to start" and never moving the needle.
You need a plan and the knowledge to execute it.
If you have been hanging on to the idea that there may just be something to this senior market, but you have taken action on it, I want you to hear this very clearly:
Start right now
Don't wait another day. If you need support, get it. If you need to take action, do it. If you need to make a plan, get busy. Every day you wait is one more day that another company gets a chance to pull ahead and one less day making progress for you.
I'm telling you from over a decade helping companies establish themselves in the senior market:
If you want a different 2018 … whether that is moving into 7 or 8 figure revenue, or making your first half million … you need to get it in motion now.
If you're tired of getting the same results you always get or not generating enough revenue to exceed your goals, I have a system to make it so much easier.
I teach it to my clients. You might be able to learn it, too.
Take the step that can change 2018 for you. Find out if it's for you.
---

A new program by Mark Hager to help you get you aligned with the best customers over 50, so you can maximize revenue and build a stronger financial future.