The 50+ Strategist, where you'll discover current events, trends, news or ideas that can help you generate more revenue serving the 50+ demographic.
Maximize An Already Great Life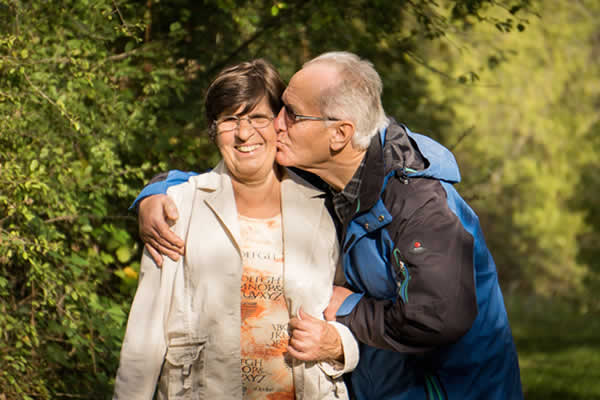 Boomers have spent decades creating great lives and they aren't looking to stop anytime soon. They're eager to learn, experience, push the boundaries for themselves and more.
So, how can you add to that? A Do It For Me (DIFM) service may be the ticket.
I've talked before about Home Depot's 2015 shift from DIY to DIFM. Essentially, they believed that the Boomers had moved out of wanting to do home improvement for themselves, to wanting to have it done for them. So, they started re-crafting their contractor services experience to meet this desire.
Insight
Now, there are some other companies that seem to be discovering the same thing:
"Boomers are enthusiastically responding to the ability to outsource tasks. They certainly know it's possible to live actively into their 80s and 90s, but they also know that time is valuable and not limitless. In typical Boomer fashion, they are pioneering the DIFM trend because it gives them the freedom to maximize life's potential by creating more time to pursue what they consider most important." (Emphasis, mine.)
Also, this doesn't just have to be about time saving (though, important). It also could be:
A quicker path to [desired result or state]
Avoiding [undesired outcome or state]
A more convenient way to achieve [desired result or state]
There are any number of ways you could present it.
The In addition to the four types of companies mentioned in the article (home maintenance, healthcare, meal preparation and financial services), I would propose that there are a myriad of products or services that could be made even more profitable with some positioning around time-saving, such as:
Home automation
Concierge home/life services
Transportation Home [insert any service you can think of here]
Delivery of anything
Here's the key, though: You have to quantify what that time savings is (or convenience or future benefit … whatever it is) and how you achieve it. It has to be worth enough to your customers to make it appealing. If it is, you just have to come up with the right way to talk about it so it becomes a hook or point of interest for the right customers.
Action
1. You may think the obvious question is, "How could you leverage a Do It For Me in your business?" Well, it's not. Most of the companies that I work with already have some sort of offering that is DIFM. So, the real question is …
How can you make your DIFM service even more DIFM (or otherwise, appealing)?
Think on that for a while. Then, head over to the 50+EDGE Facebook group and tell us what you come up with.
2. Whether your company has Do It For Me services or not, you should remove as many of the obstacles that could prevent people from taking action. Here are a couple of examples:
Belle Cares brings nail, hair, massage and exercise services to their clients at home, assisted living, nursing care or palliative care. Adult children or the older consumer can call to schedule an appointment, but do not have to do anything beyond that.
Amazon's Alexa technology makes it easy to order, learn, hear, find nearly anything online with voice commands. They removed the barrier-to-entry for older consumers by reducing the steps it takes to place orders or search. The Alexa service becomes the interface, instead of a myriad of account settings and shopping carts.
Travel companies have created itineraries for travelers for years. But, the rise of the traveling boomer has spawned new services specifically to help Boomers get the most out of their travel experience (bucket list). Take ElderTreks, for example. They offer a high-end, experience-driven and high-touch service.
---
New or Interesting – The Zack Rack
From time to time when I find a new product or service that I think are interesting, I'm going to include it. (An irregular addition.)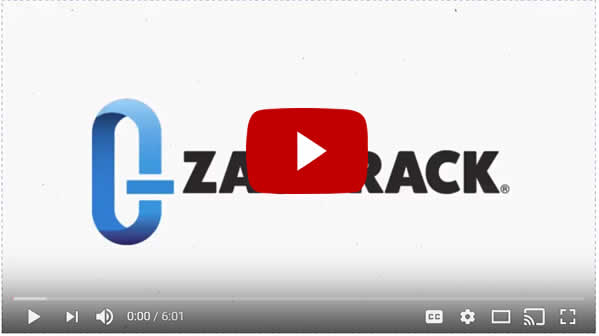 If you are a Remodeler, Occupational Therapist or anyone who oversees/coordinates home modifications or remodeling, this is for you.
Freedom Shelf Innovations has a new product called the Zack Rack. It's an automated shelf that makes your cabinets easily accessible. It is a ridiculously neat product, with some really nice guys behind it.
If you've known me for very long, you know I don't do a lot of recommending when it comes to products. But, you have to see it for yourself.
Watch this short video to learn more and visit their website at https://zack-rack.com.
---

A new program by Mark Hager to help you get your company aligned with the best customers over 50, so you can maximize revenue and build a strong financial future.  
» Learn More